FCS News – April 26, 2021
Find this article at:
go.ncsu.edu/readext?791729
What Can You Do to Help Sustain the Earth?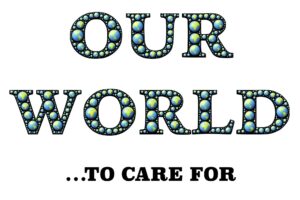 In honor of Earth Day which was celebrated on April 22nd, I would like to share some ways that you can have a positive impact on environmental issues. Did you know that every year, about 40% of the food in the U.S. goes to waste. Hard to believe right? Especially when so many people in our country face food insecurity. Below are tips and habits that can help promote a happy, healthy planet.
Reduce food waste: One of the easiest and best ways to reduce food waste is to not create it in the first place! Planning meals, properly storing, and composting are all easy ways you can reduce your food waste. The average U.S. household wastes 31.9% of their food. Food waste creates methane emissions in landfills, contributes to our carbon footprint, and is just one way our diets are related to environmental outcomes. Reducing your food waste helps the planet and can also help your wallet. The average family of 4 throws away $1,365 to $2,275 annually on food alone.
Plan ahead: Make a menu for the week and only buy what you need at the grocery store, this saves you money and prevents you from having to throw away excess food. Learn more:  Reducing Wasted Food At Home >>
Storage: Fruits and vegetables usually keep for about a week in your refrigerator, but different foods will stay fresh for different amounts of time, so try checking the FoodKeeper app to make sure you are getting the most out of your foods! If you think you aren't going to use a food item within the week, try freezing it, that way it will stay good and you can use it later!
Compost: Instead of sending food scraps to the landfill, try composting. This creates nutritious soil for food to grow in! Learn more: Home & Backyard Composting >> . During the month of May you can register to purchase a compost bin for 50% off. If you are interested in purchasing a discounted compost bin, visit: Discounted Compost Bin Program >>
Meatless Mondays: Highlight plant-based proteins and reduce meat consumption one day a week. Eating meatless for just one day per week can save the lives of up to 29 animals, reduces your carbon footprint, and helps you to incorporate more fruits and veggies into your diet. These days are an opportunity to incorporate more vegetables in your diet and can even save you money since vegetarian proteins are usually less expensive.
---
April-National Financial Literacy Month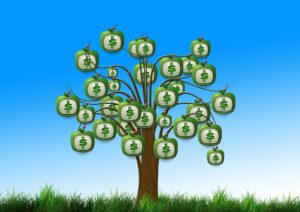 Just as the daffodils and tulips in Spring signal new beginnings, April is a great time to renew your efforts to become financially resilient. Being financially resilient can help you bounce back from unexpected emergencies, such as pandemic-related money challenges and being prepared for and recovering from natural disasters.
Throughout April, FEMA, in partnership with the Financial Literacy and Education Commission (FLEC), is celebrating National Financial Capability Month.
Here are some tips to get you on the right path:
Gather all your financial information at your fingertips so it's ready when you need it. Take time to organize and safeguard financial documents now in waterproof, airtight, and fireproof containers. The Emergency Financial First Aid Kit (EFFAK) has handy forms and checklists that will help you organize your financial information. New animations about the EFFAK like the one in this article can help you get started.
Make sure you have the right insurance to protect your home so that you can repair your home and other property, if it is damaged during a disaster. Review your policy to ensure the amount and types of coverage meet the requirements for all possible hazards. Disaster and Emergency Materials >> Homeowners insurance does not typically cover flooding, so check if your home is in a flood zone to see if you may need flood insurance. If so, check out the National Flood Insurance Program (NFIP) to find out how you can be covered.
Be wary of identity theft scams, especially those surrounding COVID-19 and tax filing. Do not click on links in texts or emails from people you don't know. Scammers can create fake links to websites and may try to take advantage of financial fears by calling with remote work opportunities, debt consolidation offers, and student loan repayment plans. The Federal Trade Commission offers additional help in identifying scams.
Visit the Ready.gov Financial Preparedness site for more information and resources.
---
FEMA COVID-19 Funeral Reimbursement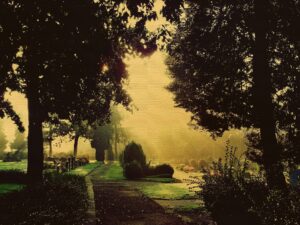 The COVID-19 pandemic has brought overwhelming grief to many families. FEMA's mission is to help people before, during and after disasters. They are dedicated to helping ease some of the financial stress and burden caused by the virus.
Under the Coronavirus Response and Relief Supplemental Appropriations Act of 2021 and the American Rescue Plan Act of 2021, FEMA is providing financial assistance for COVID-19 related funeral expenses incurred after January 20, 2020.
Call this dedicated toll-free phone number to get a COVID-19 Funeral Assistance application completed with help from FEMA's representatives. Multilingual services will be available.
Visit the COVID-19 Funeral Assistance >> website for more information.
---
Have a Pretzel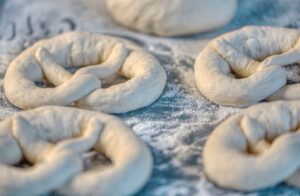 April 26, 2021 is National Pretzel Day. Made of dough and shaped into a knot; crunchy on the outside and chewy on the inside, that is how we define the pretzel. The Pretzel is a treat of German origin that eventually gained immense popularity for its weird appearance and distinct taste. While pretzels are generally a bit salty or cinnamony in taste, they vary in type and flavor. Every year, April 26th is celebrated as National Pretzel Day in the United States; despite being German in origin, the pretzel was largely accepted into American culture. Enjoy a pretzel today and be sure to also share a pretzel with a friend or love done for National Pretzel Day.