Extension Community Association (ECA)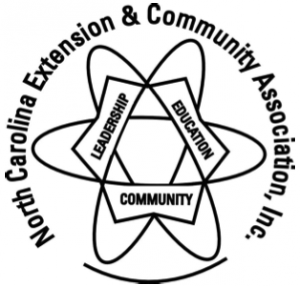 The Extension Community Association is  a rich organization with a magnificent record of accomplishments for the people of North Carolina.
There is a strong emphasis on education and service, emphasizing the importance of service to impact education, health, nutrition, leadership, civic engagement and community development.
Because of their efforts, many North Carolina communities have public libraries, community centers, county art councils and many other institutions that have enriched the lives of all North Carolinians.
As an outreach of North Carolina Cooperative Extension (NCCE), NCECA has been a strong advocate for North Carolina State University and North Carolina A&T State University as the state's two Land Grant Universities. Because of their leadership and support at the community level, NCCE continues to make a difference in the lives of millions of North Carolinians everyday.
To view the latest edition of the ECA Newsletter, click here.
To view the ECA Bylaws, please click here.
Registration for the State Conference is here!
To become involved, please contact rachel_monteverdi@ncsu.edu at 919-496-3344.