FCS News – February 15, 2021
Find this article at:
go.ncsu.edu/readext?773400
Interested in Eating the Mediterranean Way?
Med Instead of Meds is a series of Informational/Cooking Classes, led by Family & Consumer Science Agents of Franklin, Nash, and Northampton County. Med Instead of Meds is a six-week program that will meet virtually via Zoom once a week from noon–1 p.m. beginning March 3 and ending on April 7, 2021. Explore 7 simple steps to eating the Med way everyday by making easy changes to the foods you eat. 1. Change Your Protein 2. Swap Your Fats 3. Eat More Vegetables 4. Eat More Fruit 5. Snack on Nuts and Seeds 6. Make Your Grains Whole 7. Rethink Your Sweets 
Six once a week classes will take place on March 3, 10, 17, 24, 31, and April 7, 2021. Time: Noon–1 p.m. Register online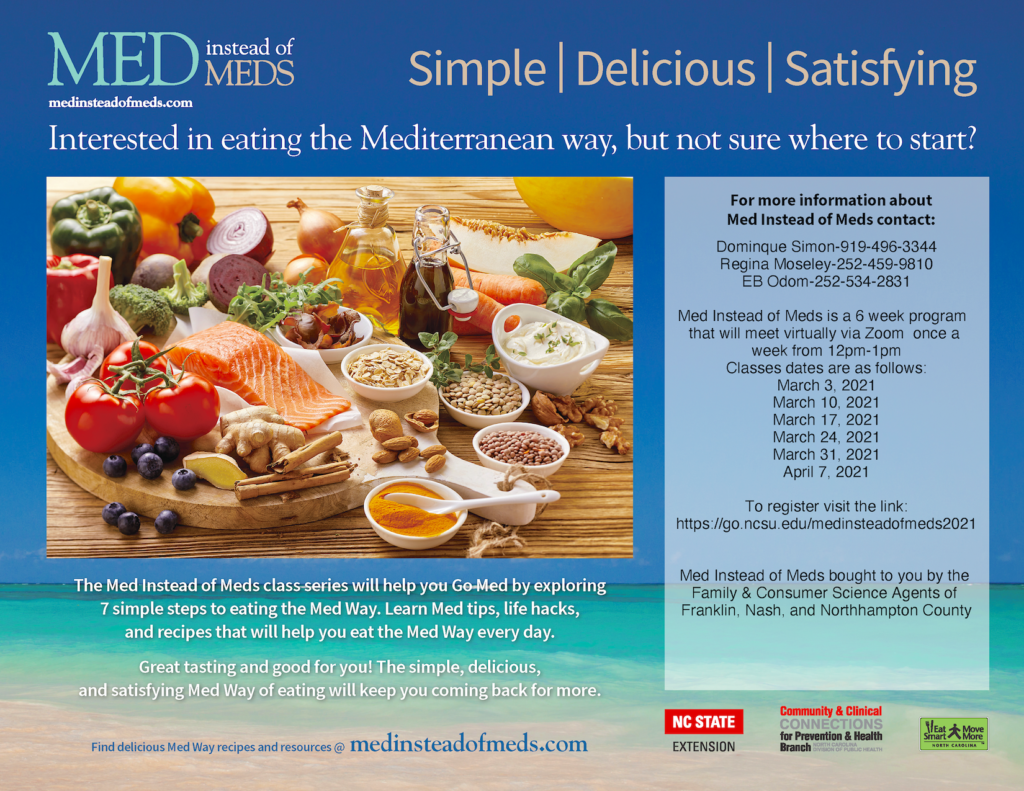 ---
February Is American Heart Health Month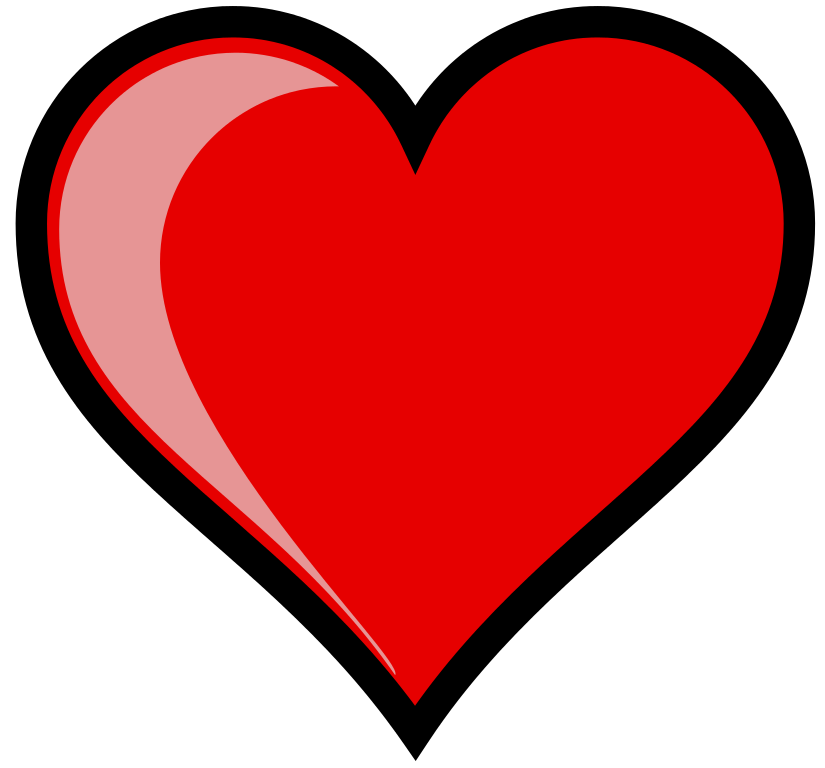 Heart disease is the leading cause of death among women. It kills one woman every 80 seconds!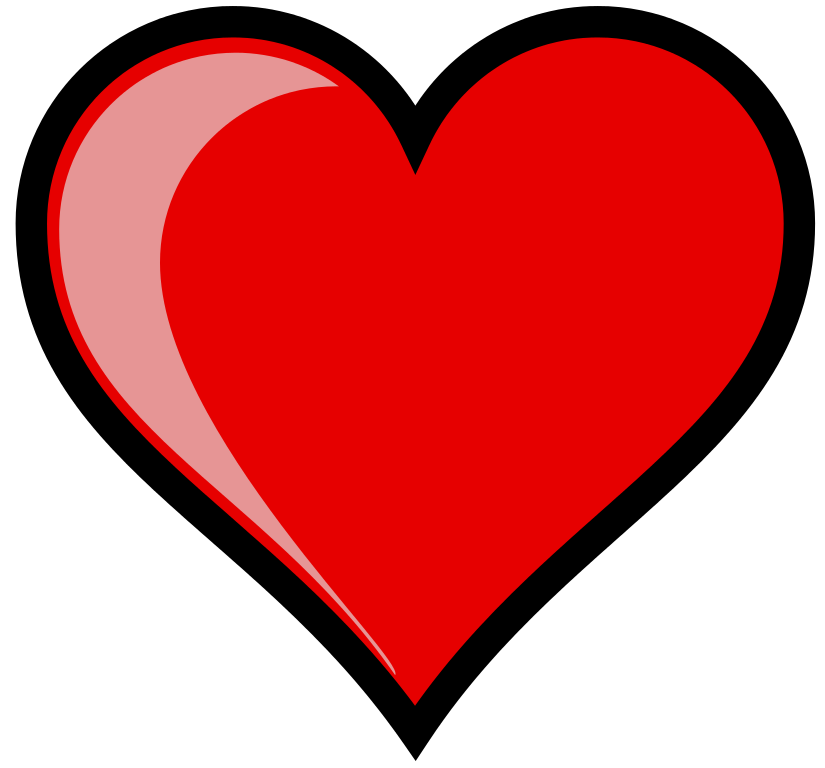 In North Carolina, heart disease is responsible for 1 in 5 adult deaths.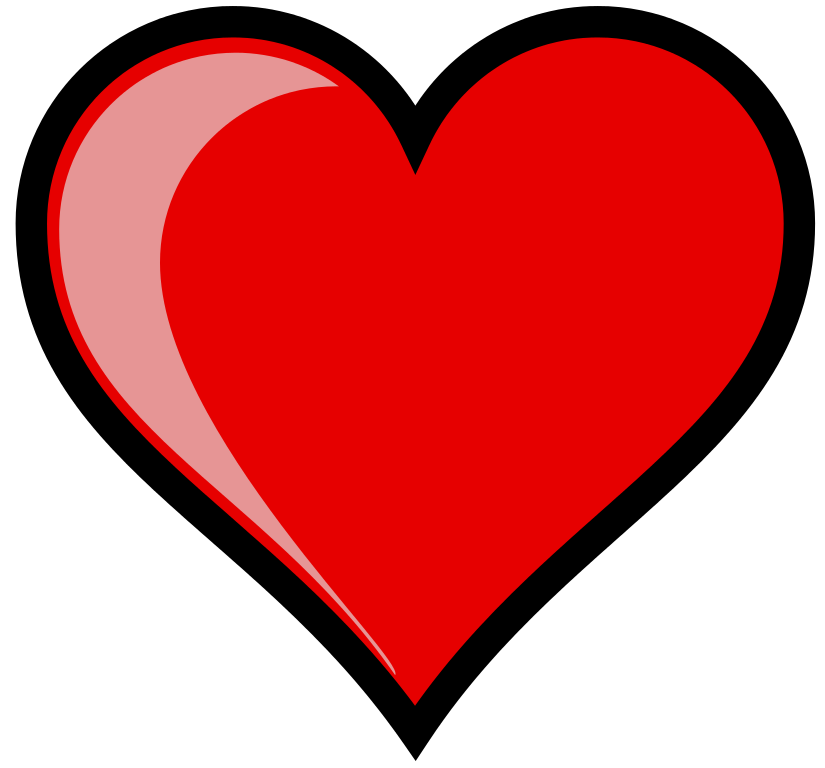 Nearly 1 in 6 adults with high blood pressure do not know that they have this risk factor.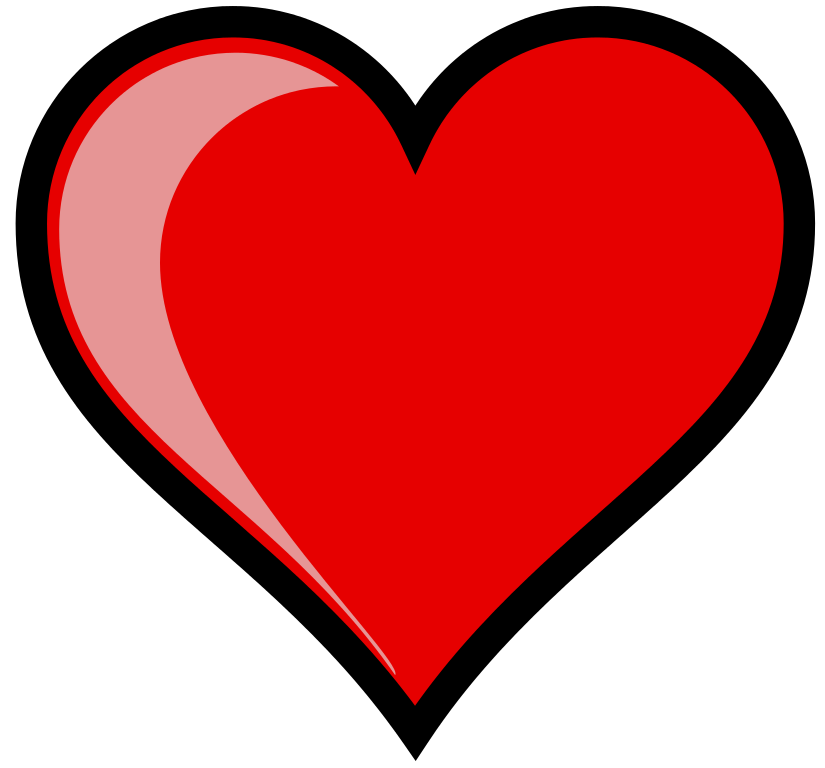 About 1 in 3 adults may have had a stroke symptom, but did not seek help.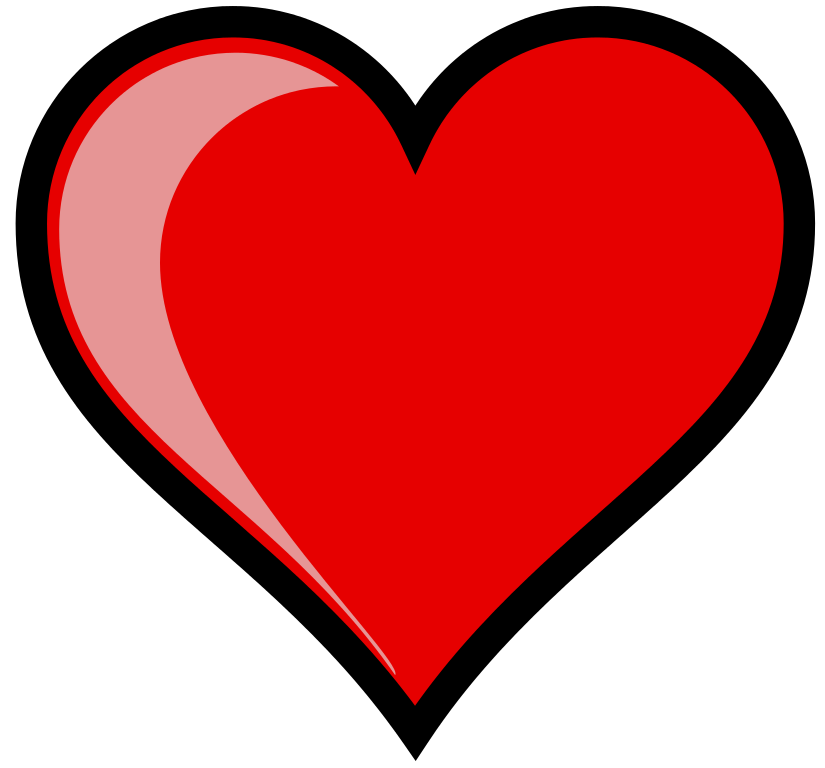 80% of strokes can be prevented by adopting healthy habits.
Be mindful of your heart health by participating in the daily themes that have been set for each day of the week.
#SelfcareSunday: Set yourself up for success by creating a self-care checklist for the week.
#MindfulMonday: Know your heart stats, including blood pressure numbers.
#TastyTuesday: Enjoy a delicious, heart-healthy recipe.
#WellnessWednesday: Get your heart into your wellness routine.
#TreatYourselfThursday: Treat yourself to some fun and relaxation.
#FollowFriday: Share who inspires you to live a heart-healthy lifestyle.
#SelfieSaturday: Post a selfie with your favorite way to take care of your heart.
---
Growing Together Newsletter for Parents of Preschool Children

Who's the boss at Grandma's? When you and your children go to visit grandparents or other relatives, who will do the disciplining? Whose rules apply: yours or Grandma's? Most of the time it makes sense for the house rules to apply—the rules of the house you're visiting. You can decide with your children that some behavior may be all right at Grandma's but not all right when they get home. For example, grandparents may permit children to stay up later than is allowed at home. Or perhaps, allow two helpings of dessert. This doesn't mean that grandparents should undercut parents' authority. Some behavior is not acceptable no matter where it takes place. For example, jumping on the bed or furniture is a no-no. Period. As parents, you are the protectors of your children, even when it means your wishes go against grandparents' or other relatives' wishes. Sometimes you must insist on your own rules for your kids' sake.
 For more topics and February kid's activity calendar >>
---
Tuesday Tips: Estate & Legacy Planning Webinars
Montana State University Extension is offering a series on estate and legacy planning every Tuesday in February from noon–1 p.m. eastern standard time. If you are interested in joining any of these listening sessions, register online at Montana State University Tuesday Tips website >>.
February 16, 2021
Using Trusts to Accomplish a Variety of Estate and Legacy Planning Goals



Discover the advantages and disadvantages of living, testamentary, and Clayton Election QTIP trusts as estate planning tools.

February 23, 2021
What is Probate? What are the Duties of a Personal Representative?



Learn about the different versions of probate available in Montana, the duties of a personal representative, and how to reduce the cost of probate.