Franklin Friends of Horticulture News – September 3, 2020
Find this article at:
go.ncsu.edu/readext?729042
Fall Composting & Vermicomposting Class Online via Zoom!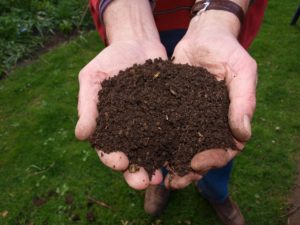 Are you interested in improving your soil, becoming a better recycler, and being able to create the paramount of compost for your garden? Participants will learn about the science of the decomposition process, understand the types of materials that are readily compostable, how to fine-tune the composting process by finding optimal temperature, moisture, aeration, and pile dimensions, and troubleshooting common composting problems. Dr. Rhonda Sherman, NC State Solid Waste Extension Specialist will be joining us for this class.
Thursday, September 17th
10:00 a.m. – 12:30 p.m.
FREE
Please register at the following link:  Composting and Vermicomposting Class >>
---
Hummingbirds & Butterflies in the Garden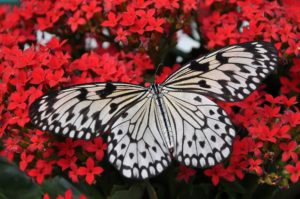 Backyards and other small areas may have a limited value when managing for larger species like deer, but they are extremely valuable for many other species. With planning and a little work, these areas can easily be managed to benefit nectar-seekers such as hummingbirds and butterflies. By promoting native plant species beneficial to hummingbirds and butterflies, you can ensure food and cover are available to attract these colorful critters. Whether you devote a large area of your property to wildlife gardening, or just a small patch, you can provide essential caterpillar host plants and nectar sources to attract butterflies and hummingbirds.
---
Harvesting & Preserving Herbs for the Home Gardener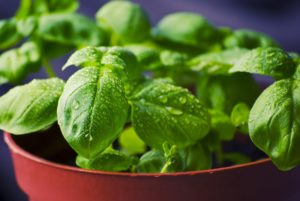 Herbs acquire their fragrance and flavor from oils that evaporate into the air when the leaves are crushed. Ideally, you should use fresh herbs for cooking, but it is possible to retain some quality for later use.
---
How to Hire a Tree Care Professional
Trees are often the most valuable assets in our landscape, so dedicating time and money to their care can be an excellent investment. As with any valuable investment, it is prudent to seek advice and service from skilled professionals. Hiring a tree care specialist deserves careful consideration and caution. A mistake can be expensive and the effects long lasting. The right choices can promote the health, beauty, value, and longevity of trees.
---
NC Tree Identification Guide
This comprehensive key and guide will help you on your quest to identify the most common trees in North Carolina. The guide is provided by the Trees of North Carolina Working Group. Of course, if you need further assistance in identification please contact your local Extension office.