FCS Weekly News May 11, 2020
Find this article at:
go.ncsu.edu/readext?688951
May is Med Month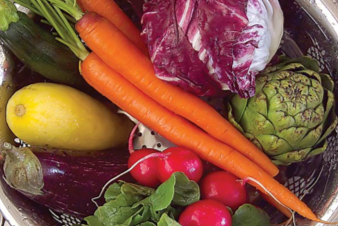 Get at least five servings of fruits and vegetables per day. Choose a variety of colors and eat more of the dark green, leafy vegetables such as collards, kale, spinach and turnip greens.
Recipes of the week: Mediterranean Pita Pizza and Tzatziki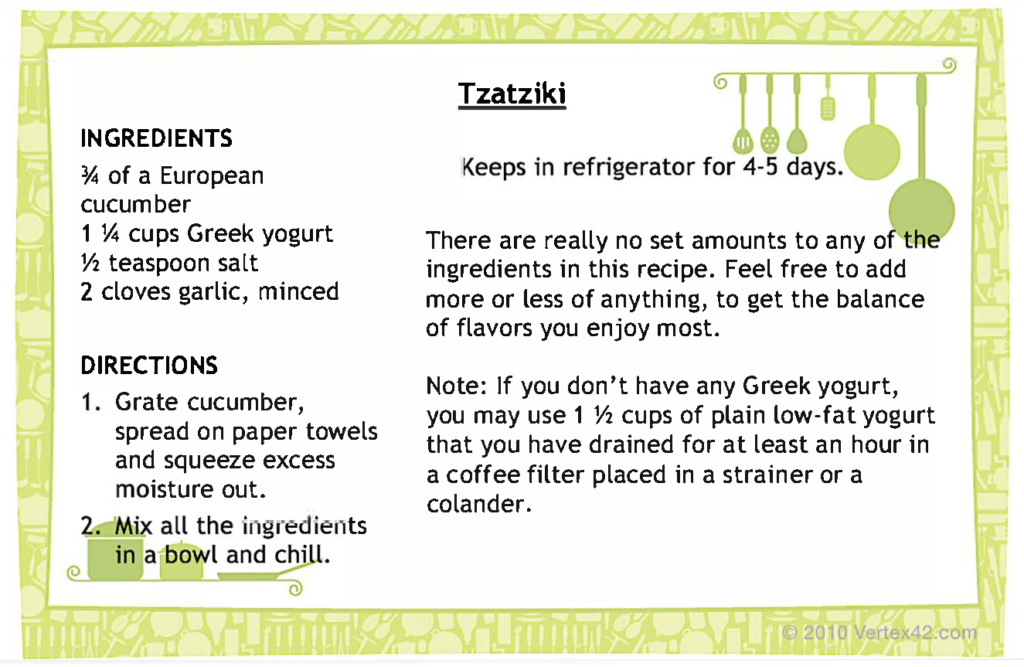 Tzatziki is a cool and refreshing mix of cucumbers and yogurt. Use this Greek sauce on top of sandwiches and salads, as a side for veggies, rice, and proteins, or as a dip for whole grain crackers and vegetables. A big batch can disappear quickly!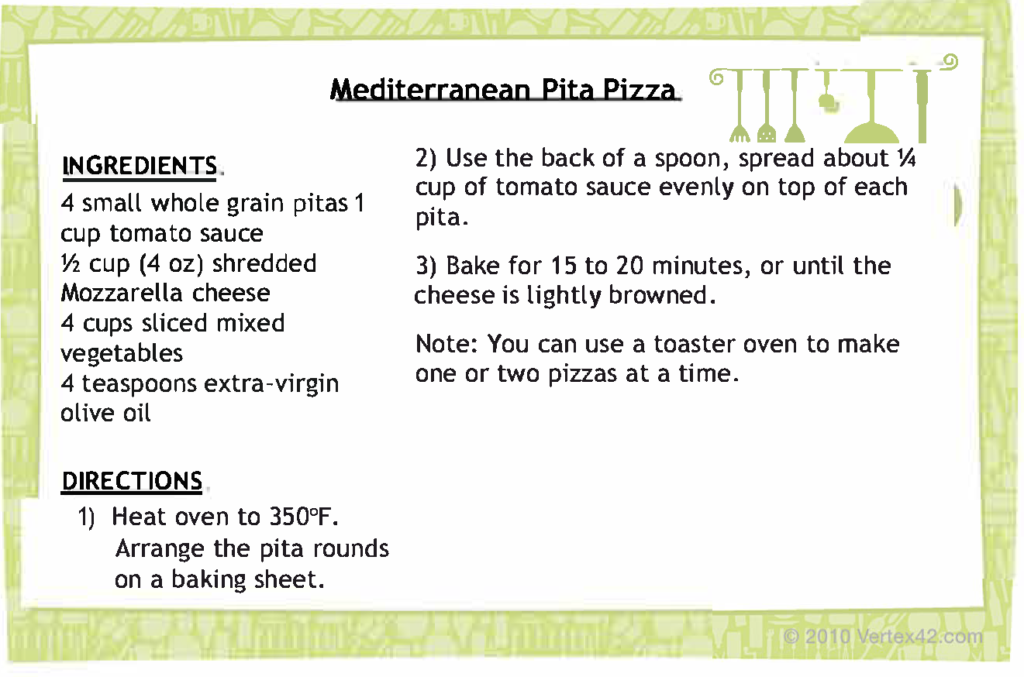 Mediterranean Pita Pizza combine fresh or frozen veggies, herbs, a sprinkling of cheese—anything you can dream up from your pantry and refrigerator ingredients. For a fun family activity, let kids design their own pita pizzas and assemble the toppings themselves.
---
How to snack smart while working from home
A few simple tips and tricks to help all of us stay on track with healthy eating through this unique time!

---
Facemask Scammers
Beware of scammers for essential products.
---
"Power of Parents: Health at Home" webinar: May 13, 4 p.m. ET 
Get tips and resources on how to keep your kids active and healthy on a budget while they are out of school.
---
Drinking Water Week
Franklin County Public Utilities and the American Water Works Association (AWWA) will observe Drinking Water Week by recognizing the vital role tap water plays in daily life, the infrastructure that is required to carry it to and from homes and businesses, and the important work of water professionals "behind the scenes."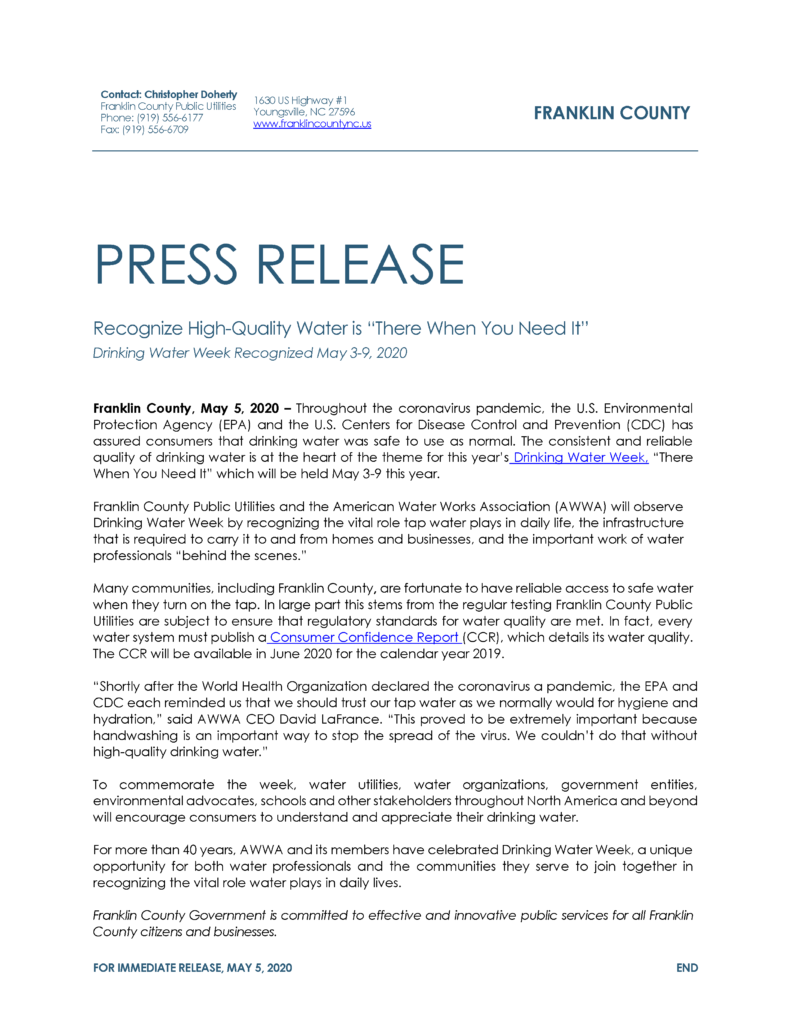 ---
Know Your Ws: Wear, Wait, Wash
• Wear a face covering
• Wait 6 feet apart from other people
• Wash your hands often
The North Carolina Department of Health and Human Services (DHHS) has launched a new public safety campaign, Know Your Ws!, to help people remember best practices in the transitional COVID-19 environment. If North Carolinians go out, they should know their Ws: Wear. Wait. Wash.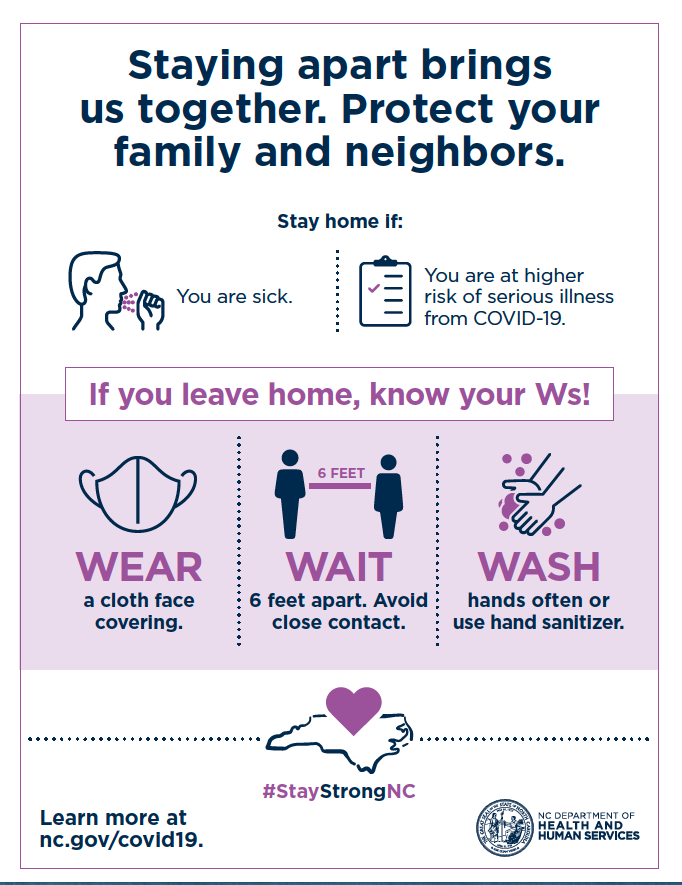 ---
Coronavirus Disease 2019
Reopening Guidance for Cleaning and Disinfecting Public Spaces, Workplaces, Businesses, Schools, and Homes
This guidance is intended for all Americans, whether you own a business, run a school, or want to ensure the cleanliness and safety of your home.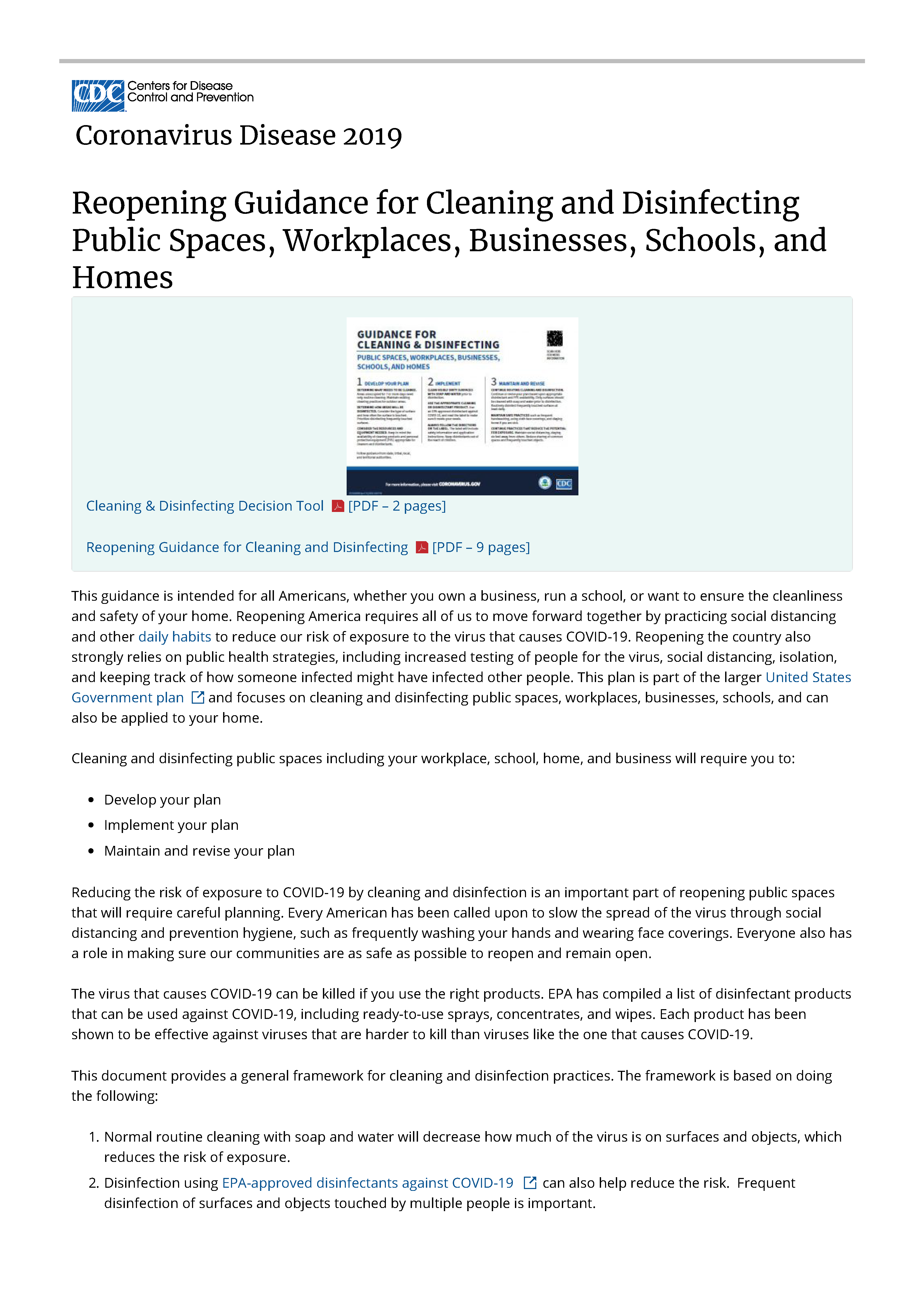 ---
Reading Contest for Kids Promotes Financial Literacy
As part of the month-long program, OneUnited Bank announced its 10th annual "I Got Bank!" National Financial Literacy Contest. Ten children will win a $1,000 savings account.
---
Are you interested in winning a $100 Amazon gift card?
Read below for your chance to win.
Dear North Carolina Resident,
The purpose of this survey is to better understand how COVID-19 (the coronavirus disease caused by the severe acute respiratory syndrome coronavirus 2) has impacted North Carolinans' health, particularly as it relates to food security. Food security is defined by the United States Department of Agriculture as having consistent access to enough food for an active, healthy life. We are interested in how the food you access and consume has changed since the COVID-19 pandemic began (early March 2020 in North Carolina), along with other related factors that might impact what and how much you eat, such as physical activity and stress.
Thank you for considering your participation in this survey. It should take approximately 20-30 minutes to complete. If you are an adult (at least 18 years of age), currently residing in North Carolina, you are eligible for this survey. Your participation is valuable, however some of the survey questions are sensitive, so we encourage you to complete the survey in a private, quiet place. If possible, we recommend using a private browsing mode on your web browser to ensure your responses are kept private.
If you Complete this survey >>, it will be entered into a research study.
Participation in this study is voluntary and confidential. You can choose to not answer any questions you do not want to answer and/or you can stop at any time. We will protect the information that you provide by not attaching your contact information to your responses and safely storing this information.
After you complete the survey, you will have the chance to be entered into a drawing and are eligible to win a $100 Amazon gift card.
You may contact our research team at lhaynes-maslow@ncsu.edu if you have any questions about this research.
Lindsey Haynes-Maslow, PhD, MHA
Assistant Professor & Extension Specialist
Department of Agricultural & Human Sciences
North Carolina State University
Email: lhaynes-maslow@ncsu.edu
Office: 919-515-9125