September Horticulture News
Find this article at:
go.ncsu.edu/readext?623852
Save the Date!
Southeast Strawberry Expo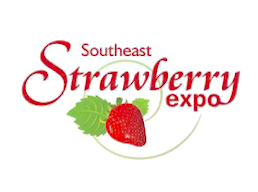 November 6-8, 2019
Location: Hilton Raleigh – North Hills
Annual meeting with educational breakout sessions, networking opportunities, and industry trade show will be held on Thursday (11/7) & Friday (11/8), farm tours will take place on Wednesday (11/6).
Register Here
_______________________________________________________________________
Save the Date!
Farm Transitions: Introduction to Commercial Vegetable Production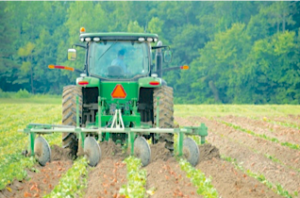 Wednesday, Dec. 4, 2019
7:45 a.m. – 1:00 p.m.
Please join us for this informative meeting geared towards growers who are looking for alternatives to tobacco (other than industrial hemp). This meeting will be a general exposure of getting started in commercial vegetable production. A sponsored lunch will be provided.
Agenda:
•  Dr. Rich Bonanno, Associate Dean, CALS & Director, NC State Extension: Moving Product Off the Farm, Business Models, Growing Lettuce
•  Elena Rogers, Area Specialized Agent – Ag & Food Safety: Regulations, Audits & Things to Think About
•  Erin Eure, Area Specialized Agent – Commercial Fruits & Veggies: Insects/Diseases of Cucurbits/Brassica/Fruiting Vegetables
•  Craig Mauney, Area Specialized Agent – Commercial Fruits & Veggies: Direct Marketing & Considerations for Selling Wholesale
•  Kevin Hardison, Marketing – NCDA&CS: NCDA&CS Resources You Might Not Know
Location: N.C. Cooperative Extension | Franklin County Center
103 South Bickett Blvd.,
Louisburg, NC 27549
__________________________________________________________________
Save the Date!
AgExpo – Looking to the Future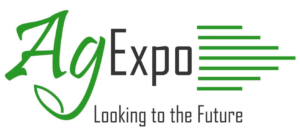 •  December 5–7, 2019
•  Wilmington Convention Center
•  515 Nutt Street, Wilmington NC
*Registration and Agenda forthcoming*

___________________________________________
Save the Date!
Landscape Professionals Fall Credit Class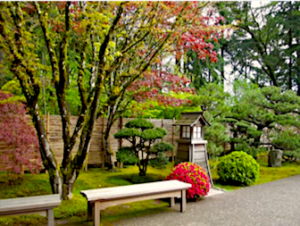 Tuesday, November 12th
Dinner: 5:15 p.m.
Program: 5:30 p.m. -7:45 p.m.
Cost: $15
Join us as we welcome Mr. Steve Hill with New Leaf Associates (Raleigh, NC) and Mr. Lee Ivy, Senior Lecturer (NC State University). Steve will speak on proper estimating, evaluating, and execution within the landscape business concept. You will learn the proper way to estimate and bid potential landscape projects through different assessment techniques as well as evaluating your work.
Fall is for planting and Lee will discuss planting geophytes and bulbs within the landscape as well as proper IPM methods.
Landscape contractor business & technical credits have been applied for.
Pesticide credits have been applied for.
SIGN UP HERE!
Location:
N.C. Cooperative Extension | Franklin County Center
103 South Bickett Blvd
Louisburg, NC 27549
________________________________________________________________________
Fall 2019 – NC State Extension Gardener Newsletter
___________________________________________________
Soil Sampling 
September is an ideal time for homeowners and gardeners to take soil samples for their cool-seasons grasses, fall vegetable garden, as well as other landscape plants. This is a good time of year for sampling because the soil lab within the NC Department of Agriculture & Consumer Services begins to process tens of thousands of samples beginning in late fall through winter. This service is free to North Carolina residents between April 1st and November 26th each year. Peak testing season begins November 27th when a $4.00 fee per sample is initiated.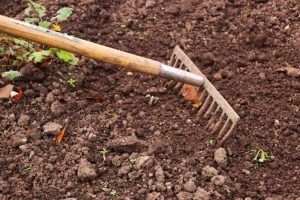 Late summer and early fall are good times to take samples to determine if your landscape needs lime, as well as determining what nutrients are readily available. If the soil report tells you that lime is needed, then it should be applied right away. It takes time for lime to alter the pH of soil. On the pH scale of 1.0-14.0, with 7.0 being neutral, a good pH for most plants would fall somewhere between 5.8 and 6.5. North Carolina soils are naturally on the more acidic side and can have a pH as low as 3.8 in severe situations. With this low pH there are many nutrients that are not accessible by plants, thus leading to poor health and poor growth.
A good rule of thumb is to sample established lawns, trees, shrubs, and other areas once every three years. Make sure you collect the soil only from areas that have not been limed or fertilized for at least eight weeks. When collecting your samples use stainless steel or chromium plated sampling tools and plastic buckets to avoid contaminating the samples with traces of chemical elements from sampling tools. Avoid brass, bronze, or galvanized tools. When sampling for grasses samples to a depth of 4-6 inches since grass roots are the most prevalent there. When establishing lawns, landscaping projects, and gardens sample to a depth of at least 6-8 inches. For large areas take several samples (10-20) and mix them together in the plastic bucket; removing all roots, rocks, or other debris that might contaminate the sample.
Your local Cooperative Extension office has free soil boxes and forms for the general public. We also have forms for nematode assays, and plant/waste/solution analyses among many other services that are available. The Agronomic Division recommends about 0.5 pounds of soil for an adequate sample. The boxes used for sampling have a "fill line" that shows the amount of soil needed. When the soil lab is finished with your sample you will receive a report with the analysis. A cover sheet called "Understanding the Soil Test Report" comes with your analysis and defines all the parameters shown on the report.
For more information about soil testing, assistance with reading your analysis, or if you have other questions, please contact Colby Griffin, colby_griffin@ncsu.edu or 919-496-3344.
________________________________________________________________________
Managing Weeds in Warm Season Lawns
"Apply pre-emergent herbicide NOW to control winter annual weeds such as henbit, chickweed, and annual bluegrass." 
__________________________________________________________________________
Growing a Pollinator Garden
Watch Video: Growing a Pollinator Garden: