August Horticulture News
Find this article at:
go.ncsu.edu/readext?617748
NE North Carolina / SE Virginia Pumpkin Production Field Meeting
 August 22, 2019
 4:30–7 p.m.
Sandy Point Farms – 31190 Statesville Rd., Newsoms, VA 23874
Free to attend, meal included, but RSVP required at (757)653-2572.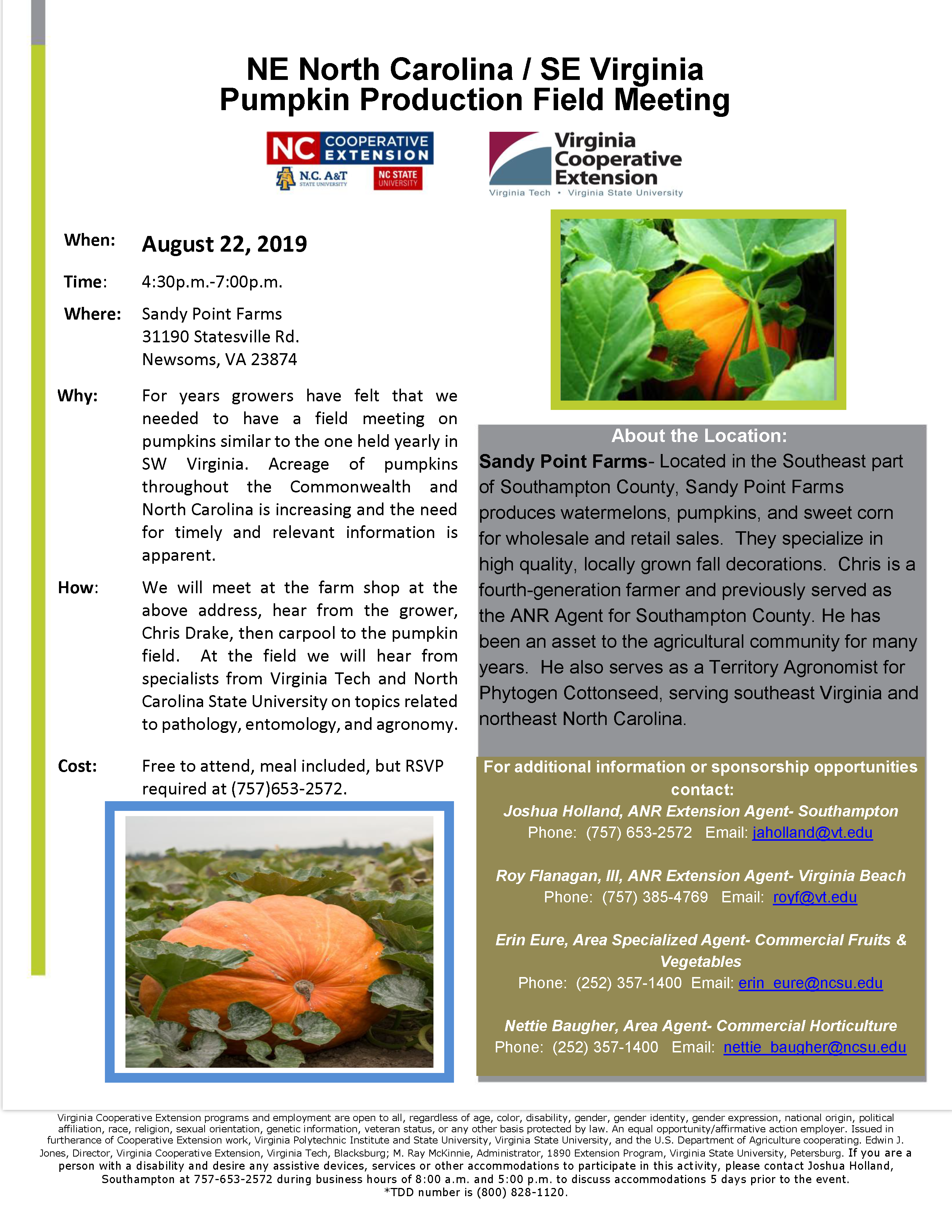 Save the Date!
Farm Transitions: Intro to Commercial Vegetable Production
Wednesday, December 4, 2019
8 a.m.–12:30 p.m.
Please join us for this informative meeting geared towards growers who are looking for alternatives to tobacco (other than industrial hemp). This meeting will be a general exposure of getting started in commercial vegetable production. Subsequent meetings will have a more in-depth focus on specific cropping systems. Depending on the final schedule either a sponsored catered breakfast or lunch will be served.
Tentative Agenda:
Dr. Rich Bonanno, Associate Dean, CALS & Director, NC State Extension: Moving Product Off the Farm, Business Models, Growing Lettuce
Elena Rogers, Area Specialized Agent – Ag & Food Safety: Regulations, Audits & Things to Think About
Erin Eure, Area Specialized Agent – Commercial Fruits & Veggies: Insects/Diseases of Cucurbits/Brassica/Fruiting Vegetables
Craig Mauney, Area Specialized Agent – Commercial Fruits & Veggies: Considerations for Selling Wholesale
Kevin Hardison, N.C. Department of Agriculture & Consumer Services – Community Markets/Grants: TBD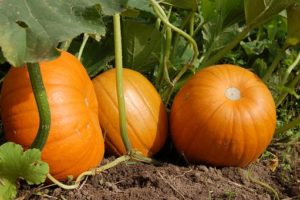 Save the Date:
AgExpo – Looking to the Future
December 5–7, 2019
Wilmington Convention Center
515 Nutt Street, Wilmington NC
Registration and Agenda forthcoming…