Food Safety Certification Course
NC Safe Plates Training Program
NC Safe Plates is a food safety certification course developed by NC State University. Certification is applied upon passing an ANSI approved exam from the National Registry of Food Safety Professionals. This comprehensive program is for food service managers and supervisory staff in restaurants, hospitals, nursing homes, schools, and other food handling establishments.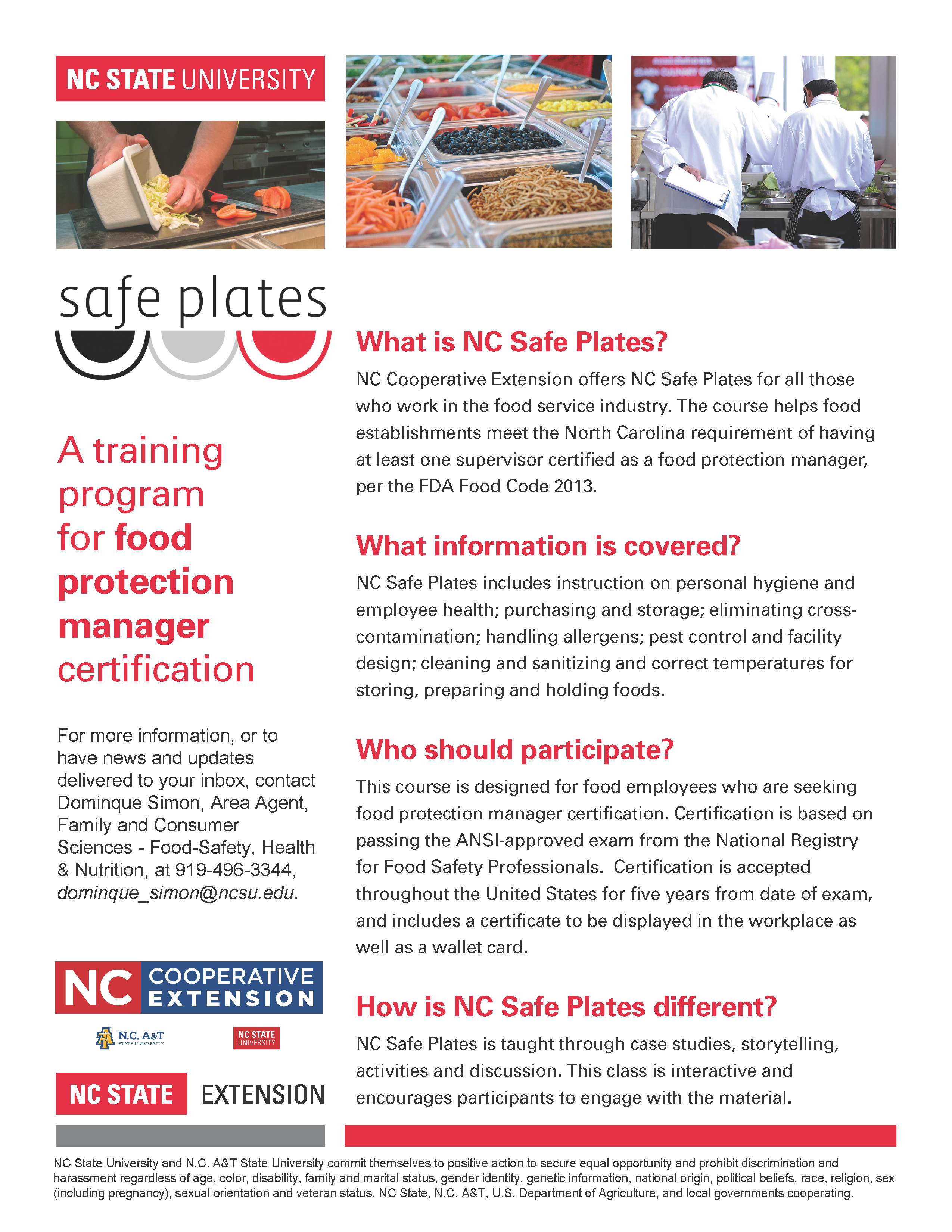 The program will take place at N.C. Cooperative Extension, Franklin County Center, 103 South Bickett Blvd., Louisburg, NC, October 23 – 24, 2018, from 9 a.m. – 4:30 p.m., with a one-hour lunch break. Exam will take place October 25, 9 a.m. – noon. Registration fee is $125, check or money order payable to N.C. Cooperative Extension of Franklin County, with payment due by October 17.
Registration forms may be mailed or completed online.
Mail completed registration forms to Attn: Dominque Simon, 103 S. Bickett Blvd., Louisburg, NC 27549. For more information, contact Dominque Simon, dominque_simon@ncsu.edu, 919-496-3344.