4-H Is the Ladder to Success
Find this article at:
go.ncsu.edu/readext?316113
4-H is a wonderful avenue to pursue so many wonderful opportunities from public speaking to learning how to properly handle a firearm. This summer 100 youth participated in Summer Fun activities, which varied in different topics. Other youth had an opportunity to compete on district and state levels in public speaking, poultry judging, and Shooting Sports. Franklin County 4-H youth have been successful with the activities they have participated in during 2014. In June, Joey Moore from Youngsville competed on the State level in public speaking at NCSU and received a silver medal in Science and Technology. Not only did he receive a silver medal for public speaking but he also received the state agriculture trophy, which is awarded to a youth that achieves in programs and academics in the agriculture program areas. (See attached photo). Joey Moore also competed in AIRE, which stands for Application, Interview, Resume, and Essay and won a trip to 4-H National Congress in November 2014 in Atlanta, GA. AIRE is a wonderful program that prepares youth to succeed in the future as they interview and prepare for their careers.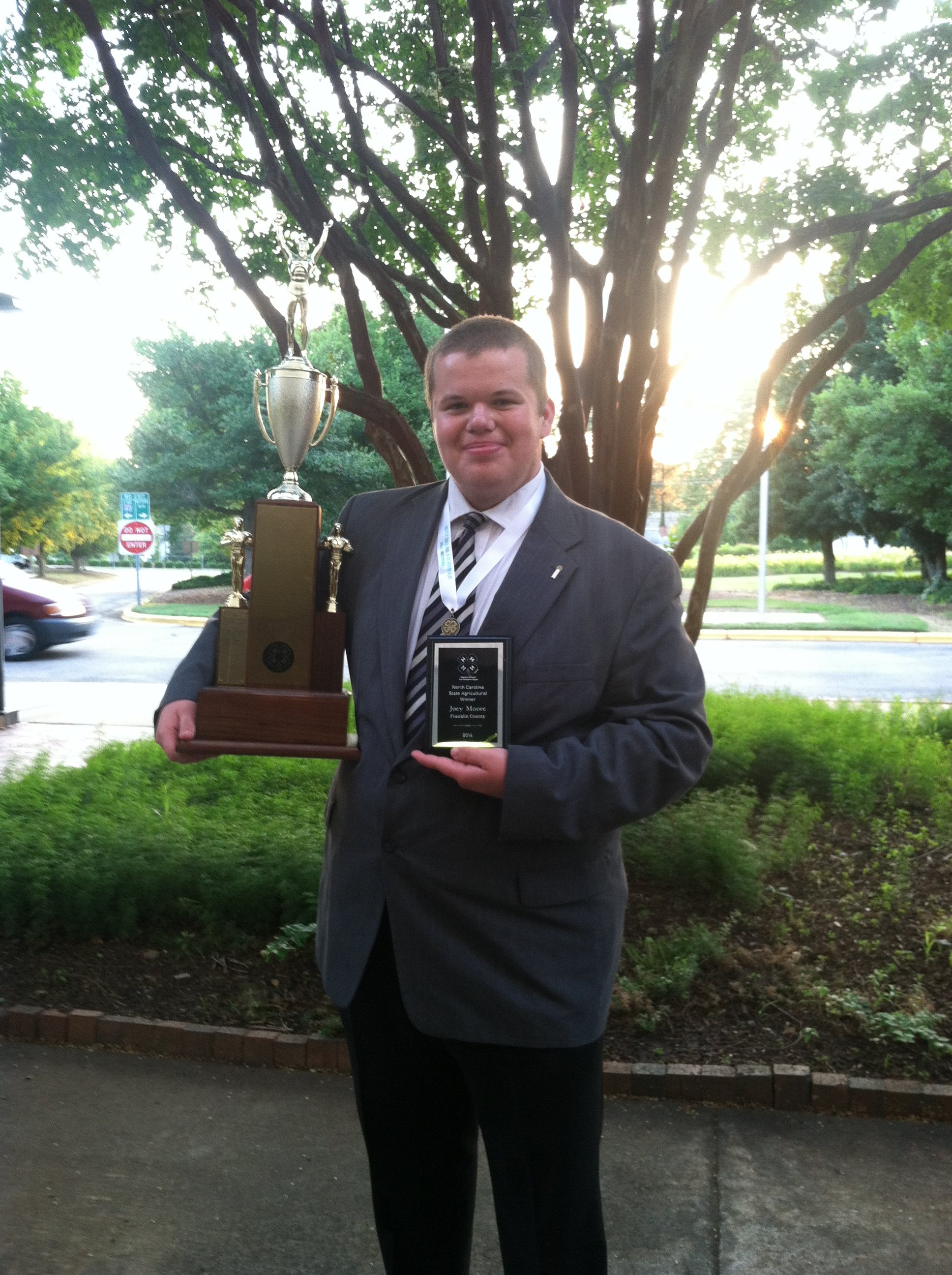 In July, two Franklin County youth participated in the annual 4-H State Poultry Judging Contest. This year our two teens participated with other teens from Nash County 4-H. The group of 4 youth won 1st place in the state and will be competing on the national level in November in Louisville, KY. We wish Joey Moore and Taylor Farley the best of luck. Also pictured from Nash County are Luke Lahay and Michaela Vick. (See attached photo).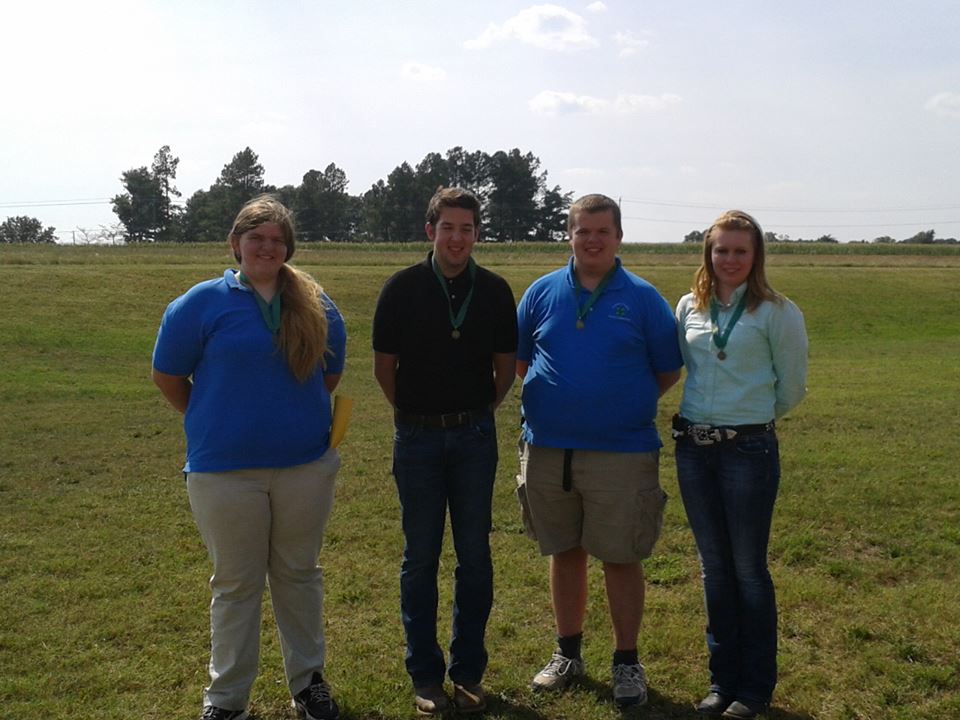 In the area of Shooting Sports, the Franklin County 4-H Sharp Shooters had two representatives from their club to qualify and attend the National 4-H Shooting Tournament in Nebraska. The two youth were: McElle Fresard and Daniel Medlin. These two youth did an amazing job not only representing themselves, but their club, county, and NC. Way to go team! Continuing into the late summer this same team had a chance to compete on a district level for the 2014 Northeast District Shooting Sports. The youth did an awesome job and brought home 1st Place in Jr. and Sr. Team Air Rifle and Anthony Matula brought home a 3rd place in the Recurve Bow competition. The youth that participated in this competition included: Charlie Poli, Dustin Best, McElly Fresard, Jessica Kreger, Anthony Matula, Megan Taylor, Wyatt Blankenship, Cody Hanson Back to front. (See attached Photo) The Franklin County 4-H Sharp Shooters are headed to the State competition at Millstone 4-H Camp on September 27th. We wish this team the best of luck!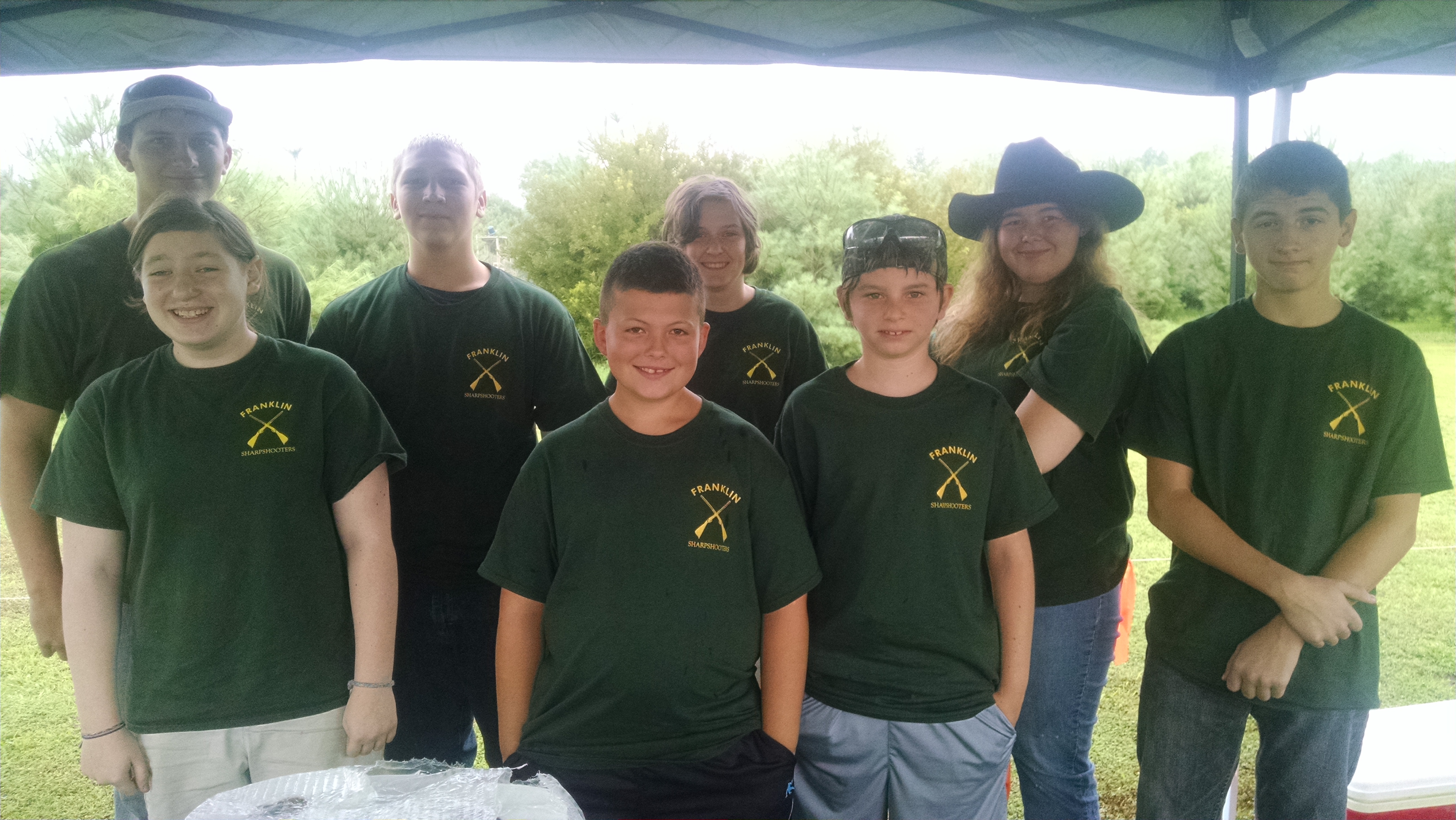 4-H isn't just about competing in competitions; it holds a great value to leadership and citizenship as well. Franklin County 4-H has began a new year with their Franklin County 4-H County Council. This is a group of youth from grades 7th-12th that meet once a month to discuss ideas to better 4-H in our county and what we can do as community service activities. Our first meeting was this past Tuesday, September 2, 2014 and our first community service project of the year was to write letters to soldiers overseas. Our October community service project will be a Candy Drive to prepare goody bags for the children at the Oxford Orphanage. In November, we will be thanking our community public servants with baked sweets and finally in December we will be making and delivering cards to the nursing home. In addition to a different monthly community service project the 4-H'ers write letters to soldiers that are serving our country and to military children with parents serving.
Franklin County 4-H continues to grow and would love for you to join us. If you are interested in joining 4-H or volunteering for 4-H, please contact Meg Wyatt at 919-496-3344 or meg_wyatt@ncsu.edu. Please visit our website for events at https://franklin.ces.ncsu.edu.
Written by: Meg Wyatt