Franklin County 4-H'ers Succeed on a District Level
Some people may not know 4-H extends outside of county lines, but those of you that do know a little about 4-H know how beneficial 4-H programs can be and how well youth excel in multiple areas such as public speaking, decision making, and other life skills. This March, our 4-H'ers have been extremely busy participating at events on the Northeast 4-H District level. There are many opportunities for youth on the county level, but it goes far and beyond the county into district events, state events, and some even have the opportunity to compete on a national level. 4-H is a great way to see the state by participating in many of the activities that are offered.
One of the most beneficial programs that 4-H does, in my opinion, is presentations. Youth have to decide on a category that interests them whether it is animal science, bugs, or sewing and they create a demonstration about that topic. They are required to do this presentation on the county level in order to progress to the district level. This year we had seven youth participate on the district level. These youth worked very hard on their topics and we traveled to Elizabeth City on Saturday, March 22nd to compete. I am pleased to announce that all youth that competed from Franklin County came home with a medal. We are very proud of our youth. The following youth participated at the Northeast District 4-H District Activity Day in 2014; Joey Moore received Gold in Science & Technology, Andrew Hesel received Bonze in Science & Technology, Michael Hesel received Bronze in Arts & Communications, Bailey and Aubrey Pratt received blue ribbons for their duet in 4-H Entertains, Nathaniel Potter received Bronze in Open Class, and Meredith Potter received a participation ribbon in the Cloverbuds division (ages 5-8). Please see picture below of the presenters.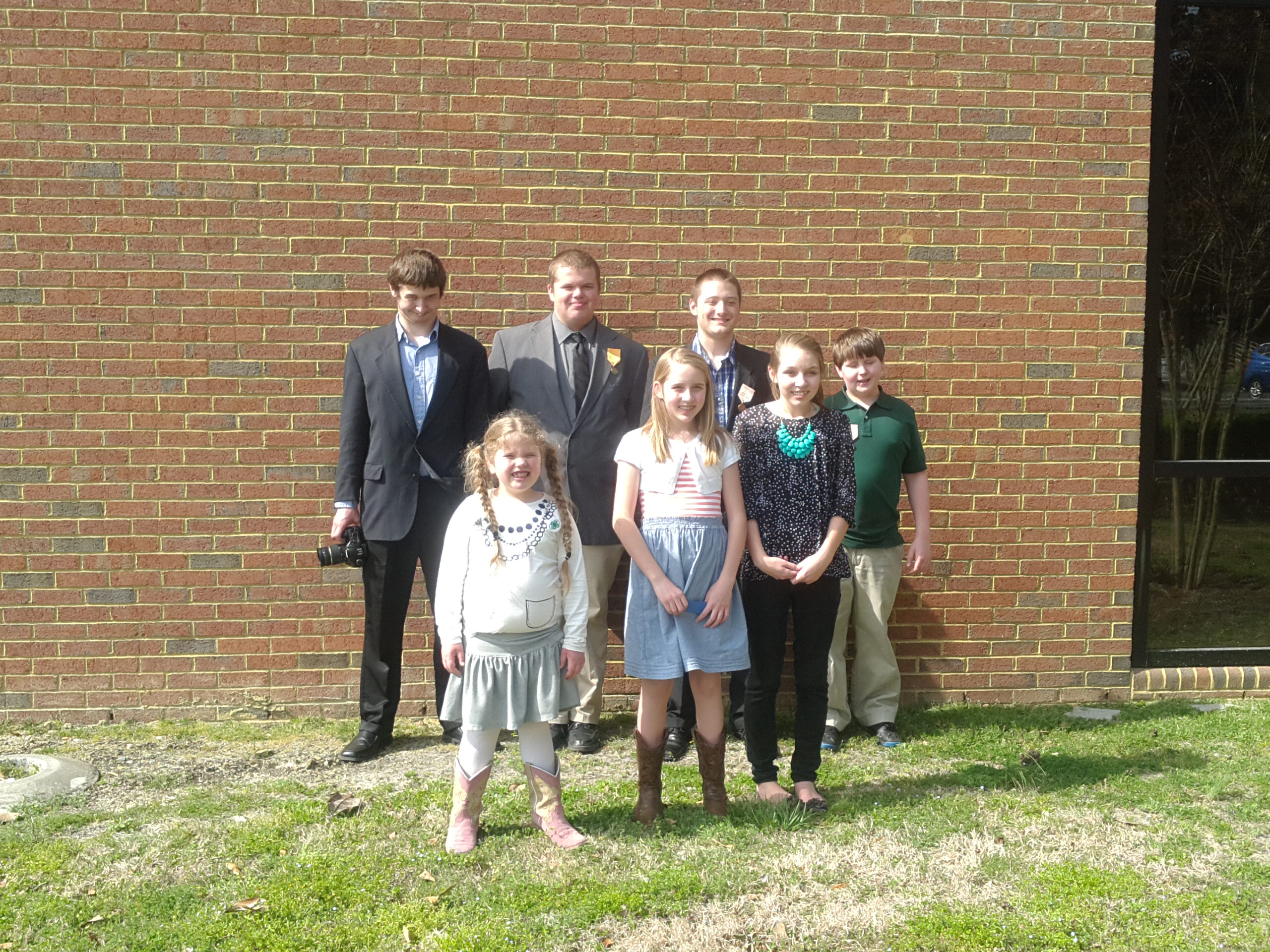 L to R: Back Row: Michael Helsel, Joey Moore, Andrew Helsel, and Nathaniel Potter.Front Row L to R: Meredith Potter, Aubrey Pratt and Bailey Pratt.
Another event that was held in March was our Northeast District 4-H Teen Retreat. District Teen Retreat is a fun 4-H weekend event where the 4-H'ers ages 13 -18 years old in the 22 counties of the Northeast District get to go and participate in District Officer Campaigning and Elections, Workshops, Roller Skating, Designing County Scrapbook Pages, and a Community Service Project. This event was held March 28th – 30th, 2014 in Nash County. The 2014 District Teen Retreat had a total of 178 people, 156 youth, and 22 agents and staff in attendance. Franklin County had 5 youth that attended this event.
On the first night of the event the youth that decided to run for next year's District Officer Team were able to present their officer campaign skit or speech and talk with other youth. Then, that night the 22 Counties voted on who they wanted to be the 2014-2015 Officers. Franklin County's very own Joey Moore ran for Reporter. The 2014 – 2015 Northeast District Officer Team included Reporter: Joey Moore from Franklin County. The outgoing District Officers were also recognized at the banquet for their year of service to the district. Congratulations Joey on a job well done. Please see Joey's picture of his campaign booth.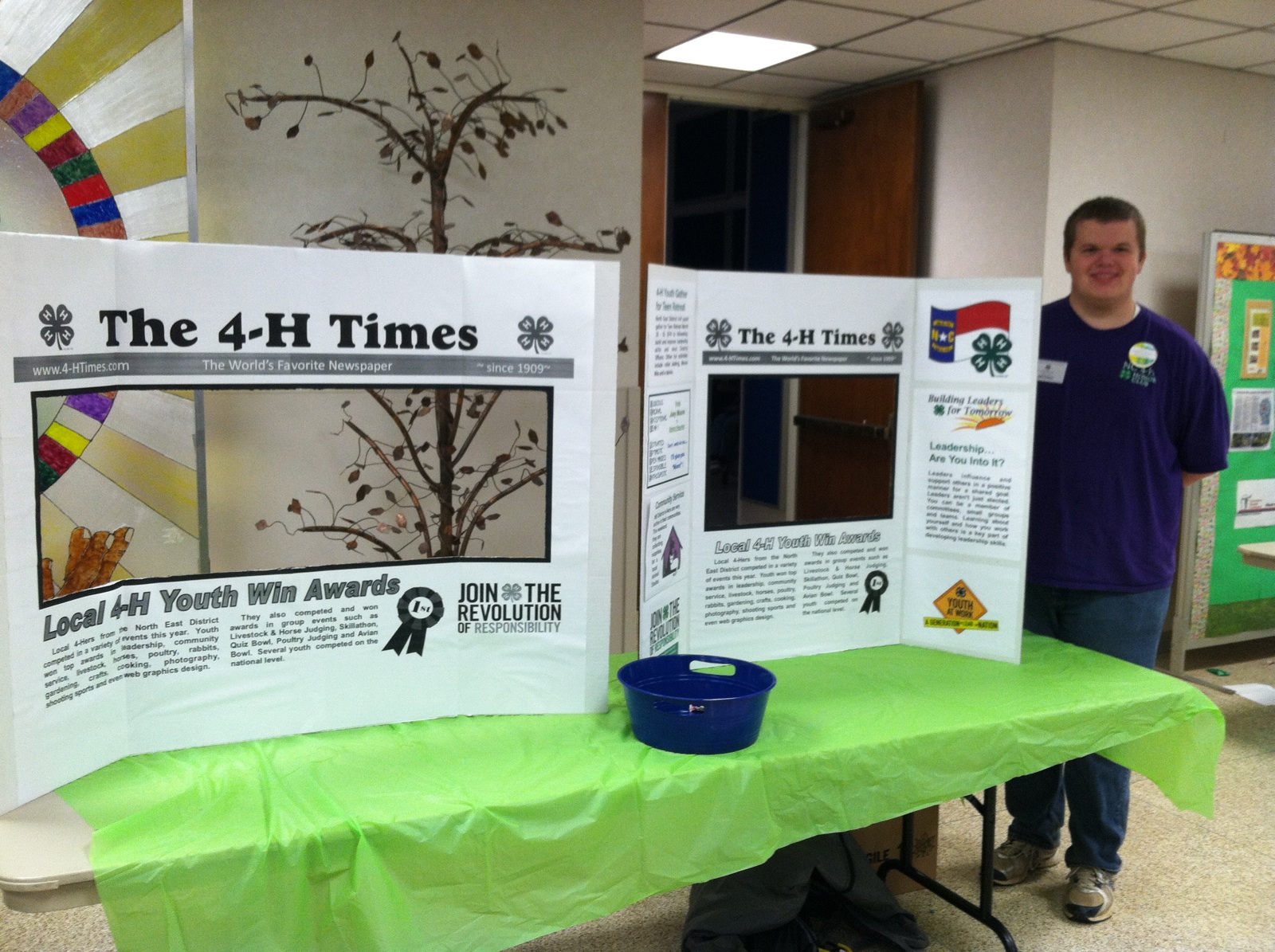 Youth who attended the event also had the opportunity to participate in many different workshops such as Teambuilding, Electric Programs, Horticulture, Water Conservation, Opportunities in 4-H, and Preparing for Your Future. Having many different types of workshops gave participants the opportunity to view, learn, get involved, and get interested in new 4-H programs. The workshops were scheduled and organized so that all the youth had the opportunity to visit every workshop offered on the second day of the event.
It is the responsibility of the District Reporter to make a Scrapbook each year. This year the youth were asked by the District Reporter to help with the making of the book. Throughout the weekend the youth from each County were able to go and work on their own page of the scrapbook to show their County Spirit!
Each year at District Teen Retreat the youth participate in a Community Service Project. This year's Service Projects included a dog and cat food and supply drive for the local animal shelter, making homemade dog treats, also to benefit the animal shelter, creating treats and door tags for two local nursing homes, and visiting each person in both nursing homes to visit and deliver the door tags.
The Franklin County youth that participated included: Jake Moore, Isabel Nobles, Jacob Noe, Sage Moore and Joey Moore, Please see their picture attached.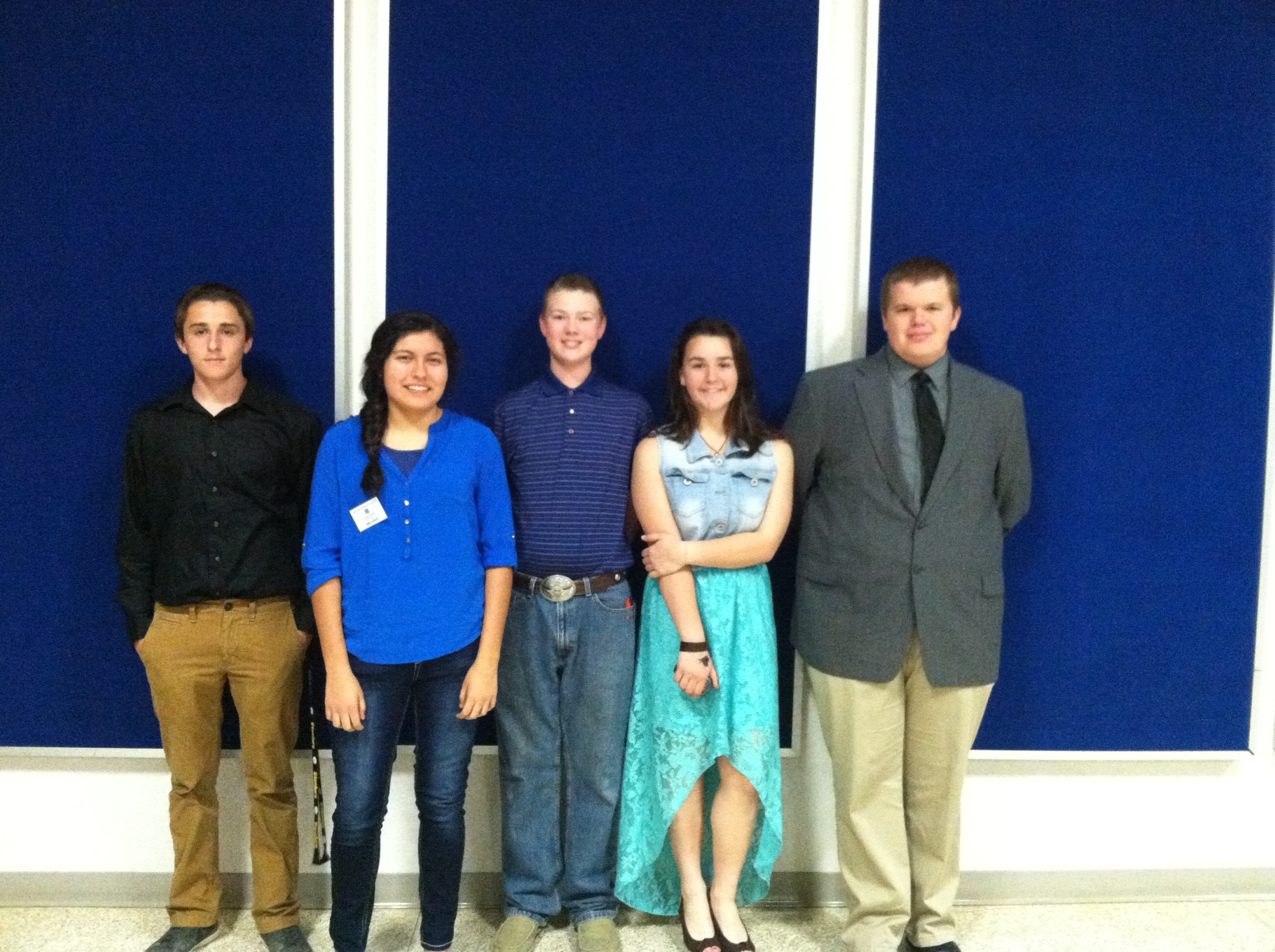 If you are interested in learning more about Franklin County 4-H and all the opportunities that are available please contact Cooperative Extension at 919-496-3344 or meg_wyatt@ncsu.edu. Please be on the look out for our Sizzling Summer Sessions to come out at the beginning of May. Our summer program sign ups will begin on Thursday, May 28th. Don't miss out because spots do fill up fast.